Modern Luxury on the Mediterranean
The Collection
Imagine being surrounded by the classic environment of Sorrento whilst staying in a modern Italian hotel. This brand new property is perfectly situated between the historical center of Sorrento and the ambiance of the Bay of Naples. Dine at one of the three restaurants that overlook the Bay during your stay with us. Enjoy the blend of past and present when you book a room at the Grand Hotel La Favorita.
Address

Via Tasso, 61, Sorrento,
Amalfi Coast, Italy 80067

Space

85 rooms and suites

Dining

Bellavista Terrace, Tiffany Restaurant, American Bar

Amenities

- 24-hour front desk
- High-speed Wi-Fi
- Swimming pool with snack bar
- Babysitter available on request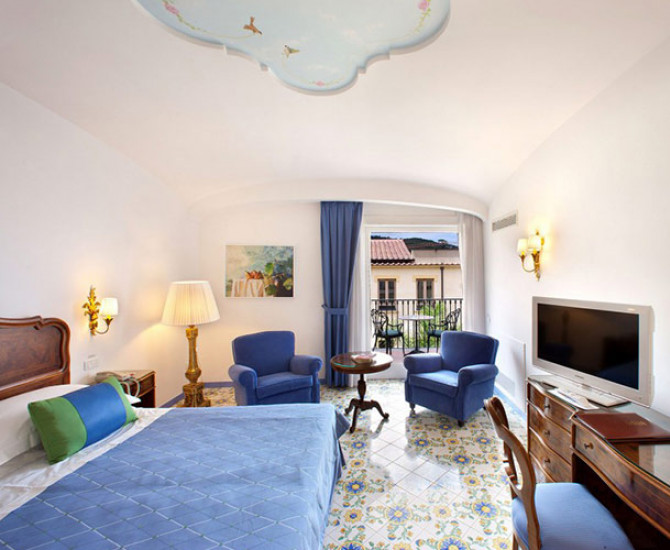 Experience Italy With a Modern Flair
Accommodations
Stay in the heart of Sorrento at one of our 85 hotel rooms that offer a fresh and modern feel while still staying authentic to our Italian roots. Choose between a Classic Room, Superior Room, Deluxe Room and Junior Suite that are just steps away from the historic city center. All of our rooms are equipped with air conditioning, flat screen televisions, a minibar, safe, and wireless connection. Book one of our contemporary rooms today that is kissed impeccably with Italian charm.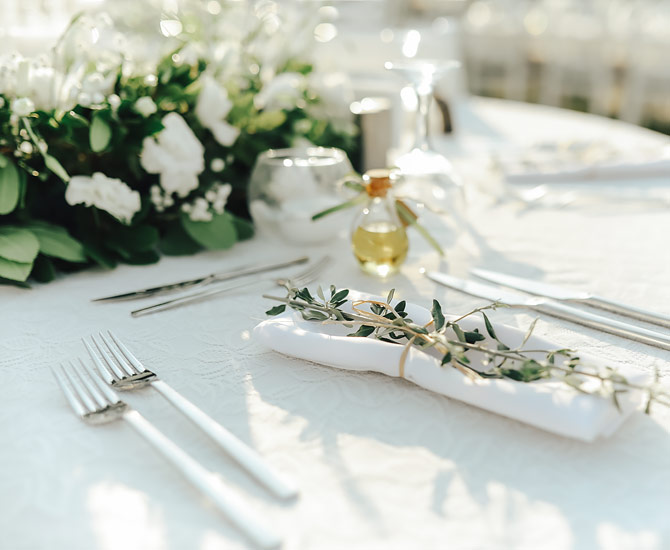 Elegant Sorrento Events
Meetings
Amenities:
Dedicated event managers
Multilingual staff
Event catering by O'Parrucchiano Restaurant
Full-service Business Center
Modern A/V equipment and on-site tech support
Find Things To Do In
Things to do
Historic Hotels
Imaginative itineraries require equally inspired accommodations to complement the experience. Take your travel up a notch with a stay at one of Luxe Collection's historic hotels. Set in prized locations around the world, these one-of-a-kind properties offer top-notch guest service, unrivaled wellness amenities, and priceless ambiance and views. Here are three of our favorites from Italy and Spain.
Off the Beaten Path in Europe
This summer, explore some of Europe's best-kept secret spots and stay at hotels and inns off the beaten path. Immerse yourself in local culture and blend into the nearby markets, eateries, and attractions at some of our favorite hidden-in-plain-sight hotels.
Relaxing Retreats in North America
Luxe Collection includes unique boutique properties in major cities all over the world—but our curated collection also includes distinctive getaway spots in quieter destinations that provide the reset we all sometimes need.
Travel Bucket Lists
While travel is on hold globally, now is a time to reset and rethink future fantasies. Tackle your travel bucket list by perusing stunning boutique properties around the world through Luxe Collection.
Beautiful MB at Key Largo
Even the busiest professionals are able to find the time for a getaway – you just have to be savvy.
A Serene Stay in Santa Rosa at Hotel E
Spring is just around the corner — start your next trip by choosing the ultimate blend of business and leisure accommodations at the Luxe Collection's Hotel E in Santa Rosa, California.
Adopt a Koala
At Luxe Collection, we're more than providers of unique and luxurious accommodations—we are a group of compassionate, dedicated people that are deeply connected to our planet.
Urban Suites Recoleta
When you're off to Buenos Aires for business during the warm summer months of December, make your stay a whole lot more with the Luxe Collection's Urban Suites Recoleta.
Hotel Lumen Brings Bleisure to Paris
When you select the Luxe Collection's Hotel Lumen, your next business trip to Paris won't lack in charm, romance, or the dreaminess of the city—it will be amplified!
The Artiem Asturias
Luxe Collection is proud to announce Artiem Asturias as its 12th hotel member in Spain. This newly opened, five-star hotel is a true paradise for travelers seeking growth personally or professionally.
The Lotte New York Palace
New York City is the epicenter of the business world, so your accommodations should match that level of service and sophistication.
Los Angeles Awaits
Take advantage of your surroundings when you choose the Elan Hotel in Los Angeles.
Founder and CEO of the Luxe Hotels Empowering Children and Communities Around the World
Efrem Harkham and his nephew Richie Harkham, of Hark Angel (founder of a non-profit developing world education), recently returned from a trip to Myanmar, where they attended a ceremony to celebrate the opening of a primary school in a remote village, which Mr. Harkham donated the building cost.
The Best of Both Worlds
Savvy travelers know that choosing the right accommodations means more than a comfortable bed to sleep in—it's about location, location, location.
Personalized Paradise
The MB at Key Largo is not only an easy choice but also the best choice when you need comfortable, customer-oriented lodging on your next business trip.
Business, Boston, & Maybe Even Baseball
The next time you find yourself in Boston on an important business excursion, treat yourself to the best home-away-from-home possible by choosing the Lenox Hotel of the Luxe Collection.
Madrid Made for You
Hotel Artiem Madrid brings supreme comfort and personalized touches tailored to you the Luxe Collection way. This unique location offers sophistication, ambiance, and rejuvenating experiences that you deserve during your business travels to Spain.
A Getaway from the Workday
Among the hustle and bustle, the throngs of tourists, and business travelers like yourself, you can find respite at the Aqua Palace on the Piazza San Marco.
Better Stay, Better Business
An astute business traveler knows that the most convenient location for their stay is a top priority. When you select the Luxe Collection's Baolilai International Hotel, you don't just choose accommodations in the heart of Shenzhen, you hand-pick personalized luxury.
More Than the Comforts of Home
Your stay in San Francisco does not have to be all work and no play. When you choose the Luxe Collection's Creekside Inn, you are selecting a hand-picked California experience. Clean, quiet and above all else accommodating.
From the Boardroom to the Soundstage
Maximize the experience of your next business trip to North Hollywood by staying at The Garland. Part of the Luxe Collection, this hotel's unique location allows guests to visit some of the most iconic parts of Hollywood and take some time to themselves during their next conference.
Warm Weather Awaits
Whether you're looking to go near or far, the hotels of the Luxe Collection have the ideal spot for you and your family to escape the cold weather this winter. Offering premier locations in Miami's South Beach and between Coconut Grove and Miami, you are sure to warm up fast.
Five Travel Playlists, Compliments of Luxe
Behind many successful adventures, there is a playlist to thank for it. Not only is music a great way to add fun and alleviate stress, but it also sets the mood for any excursion. Whether it is to plug in those headphones and relax while soaring the skies or to sing along to on a long drive, here are the best playlists for traveling.
Best Destinations For Solo Travel
Recently, the trend of traveling solo has re-emerged as technology has enabled access to the world. Traveling solo is an exhilarating experience as the individual can explore the destination on their own terms and can make it a personal journey. Check out these five locations that are travel-solo friendly and are great way to dive into your next adventure!
Four Reasons Why Hotels Are Still Better Than Airbnb
Bed and Breakfast locations have become a new hot spot for travelers of all ages, however, with change comes compromise and we want you to know the full story of why hotels are often better than Airbnbs.
Business or Leisure? Bleisure travelers shouldn't have to choose.
With work/life balance becoming a growing trend, a new guest demographic has emerged -- the bleisure traveler.